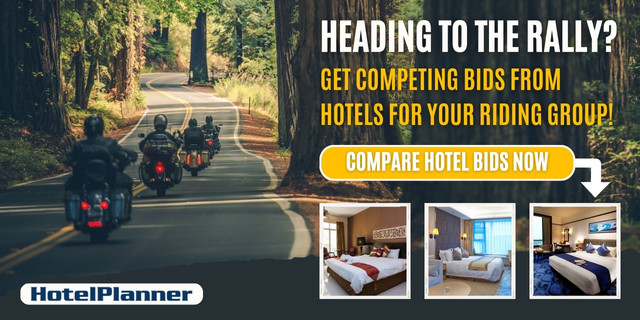 About Hotel Planner
RIDE, REST & SAVE: Find Discount Motorcycle-Friendly Hotels
Taking a trip and need the best hotel deal for yourself or for your group of riding buddies? If so, Ride, Rest & Save, and use Hotel Planner to find the perfect motorcycle-friendly accommodations for the lowest price. Hotel Planner provides discounts on over 100,000 hotels worldwide and guarantees the lowest group rates when booking 10+ rooms for your next club meet!
• SAVE UP TO 65% ON HOTELS •
Hotel Planner has the best rates across 100,000 hotels worldwide.
• GET MULTIPLE QUOTES FOR YOUR GROUP •
Get customized quotes for your group from multiple hotels offering their best rates.
• HASSLE FREE GROUP BOOKINGS •
Book multiple rooms as a group and everyone can pay separately.
• ADDITIONAL DISCOUNTS •
Additional special discounts for active military / government personnel and seniors.
Find the perfect hotel for your next motorcycle trip. Ride, Rest & Save.
Book Your Discount Hotel
RIDERCLUBS OPINION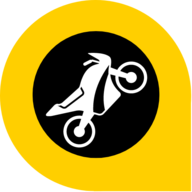 Need a Hotel? Best Prices. No Joke!
Hotel Planner is a great resource for the RiderClubs Motorcycle Community! Prices are always great, and for the clubs that do regular group events, Hotel Planner's group rate quote tool makes it easy to find the best accommodations to keep the riding group together. Give it a try!
Hotel Planner in the RiderClubs Community
New Announcements Coming Soon!
CONNECT WITH HOTEL PLANNER - Events and More
New Announcements Coming Soon!